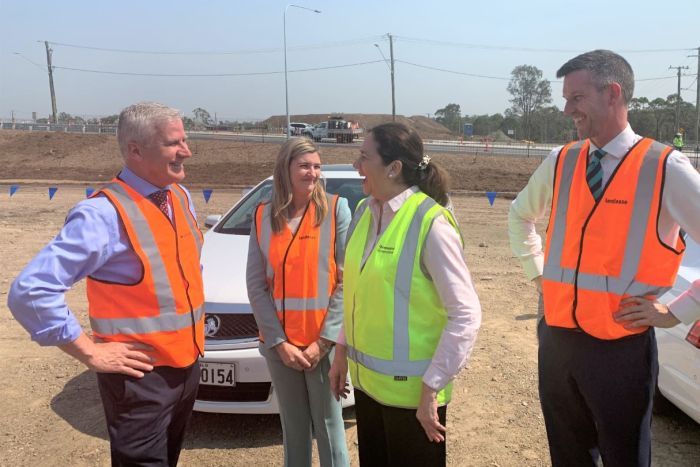 Queensland Transport and Logistics Council welcomes the federal government move to bring forward infrastructure funding commitments to stimulate the economy. For Queensland this includes a $1.9 billion road and rail package with $650 million funding brought forward and a new commitment of $680 million.
The Queensland Government has committed a further $606 million and estimates more than 7,200 jobs will be created. Premier Annastacia Palaszczuk called the historic deal a "huge win".
"I have always said we work best when we work together and this proves it," she said.
Queensland can expect a steady flow of road and rail upgrades over the next four years with 20 projects brought forward including M1, Bruce highway, Warrego highway, Cunningham highway and $90 million for the North Coast Rail Line Beerburrum and Nambour upgrade. Further detail on the breakdown of project spending can be found in the media release here.
The ABC reported that Queensland Transport Minister Mark Bailey said the arrangement was particularly successful because it involved a shift in a stalemate regarding the Inland Rail project.
"Inland Rail presents an opportunity to move more freight onto trains and take trucks off the roads", he said.
"That becomes more important as South East Queensland continues to grow.
 "This deal also prioritises planning for the passenger rail services that will be needed to serve growing parts of South East Queensland, like the Salisbury to Beaudesert rail link."
The Queensland section of this nation building rail project is significant with an estimated $7 billion greenfield investment including tunnelling through the Toowoomba Range.
There are many issues with Inland rail yet to be carefully navigated including the alignment of the Condamine flood plain section. Meaningful progress on these concerns can now be achieved with an agreement in place.
The CEO of ARTCs Inland Rail group, Richard Wankmuller said at the Inland Rail conference earlier in the year that ARTC had learned many lessons about consultation working with effected communities along the line.
Richard said he was not surprised by the anger expressed by Condamine producers about the rail alignment considering all other infrastructure projects have washed away during severe flooding events. The answer it seems is technology and advanced engineering see earlier article on the conference here.
The Port of Brisbane won't miss out either with $20 million funding set aside for a detailed study into the rail connection to the port.
Port of Brisbane CEO Roy Cummins said the announcement is a step in the right direction.
Funding a business case will allow all parties to assess demand, financing, design and timing for this project. It should also lead to corridor preservation as an immediate priority.
Details are yet to be ironed out and no doubt a steady stream of project announcements will follow in coming weeks.