Queensland has an extensive and diverse transport and logistics industry linking communities, regions and the state to the rest of Australia and internationally.
The movement of freight on the South East Queensland (SEQ) road system is vital to the economy of Queensland. It is estimated that the transport and logistics sector accounts for up to 14.5% of GDP, and 18.6% in GSP forQueensland(2004/05). Road freight supports the movement of freight to and from industrial precincts and key freight hubs such as ports and inter-modal facilities. It also provides the community with consumables, ranging from white goods to food, through delivery of freight to retail outlets.
As Queensland population increases and its economy expands so does the freight task. The need for an integrated freight system that is efficient, cost effective and responsive to the needs of industry is critical to meet the increased demand for goods and service.
As mining and other industries such as livestock and grain grow, so too will the need to transport resources and agricultural goods to ports for export, placing additional pressure on the already stressed freight network.
The efficiencies of supply chains are impacted by a range of factors including a complex regulatory environment that doesn't support innovation, urban congestion and bottlenecks, limited funding for freight transport infrastructure, poor availability of good quality freight movement data, and a disconnect between investment and planning across whole supply chains. Government and industry must work together to meet these challenges and develop whole of supply chain solutions for a sustainable freight transport network.
Developing new infrastructure is not suitable long-term solution for addressing the exponential increase in the freight demands due to the high costs involved.
Due to the increasing cost of transport infrastructure, the solely focusing on developing new infrastructure is not sustainable and alternative solutions need to be explored to facilitate the more efficient movement of freight.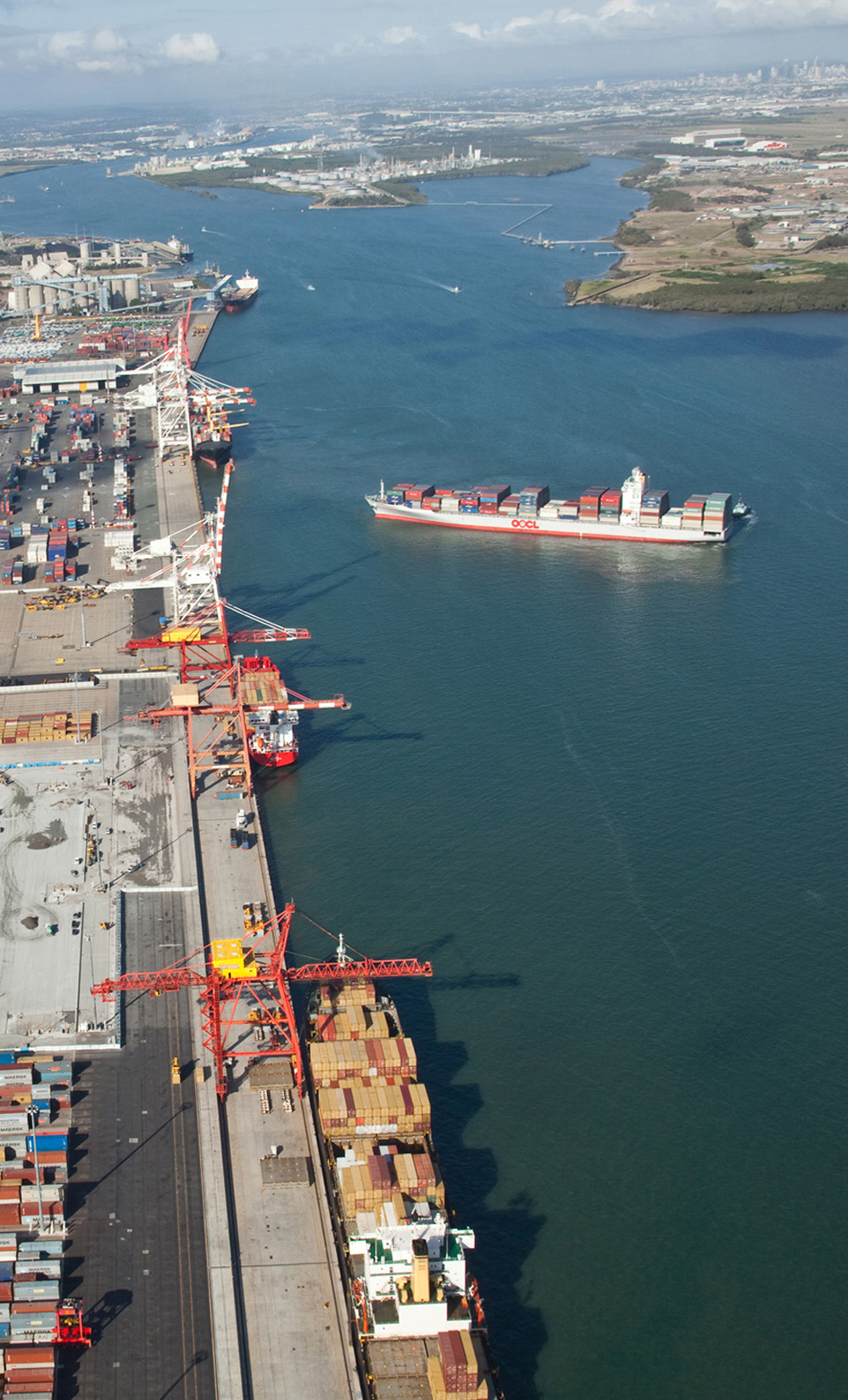 Queensland's Current Transport Networks

Road network
The Road Network consists of local, state and national roads that connect individual origins and destinations and provide a critical function for the movement of freight.

Rail network
The Rail Network includes the narrow gauge network, inter-state standard gauge line from Queensland border to Acacia Ridge and dual gauge to Roma Street and the Port of Brisbane. The rail network primarily moves freight in bulk with sugar cane operating on separate network.

Airports
Airports include privately and publicly owned airports that support passenger air travel, with a secondary but important role for freight. There is limited availability of dedicated air freighters, airfreight is primarily carried on passenger services. Airports freight movement reliability relies on effective land transport connections.

Sea Ports
Our Sea Ports include privately and publicly owned ports that support coastal and international shipping. In addition to their own terminal facilities, ports are reliant on integrated land transport linkages to support freight movement. The development of these ports is informed by individual plans and corporate strategies unique to each port.

Inland waterways
Inland waterways include navigable rivers suited to inland water transport such as barges. Although this form of transport has limited current use it may represent a useful future alternative.