Catch a sneak peak of In 2 Green
Are you interested in…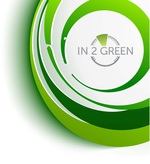 Reducing carbon emission?
Getting the competitive edge?
Implementing good environmental practices?
Reaping the financial benefits of going green?
Gaining a reputation for being environmentally conscious?
Then register now to attend one of the FREE workshops held in October
When?
There are four workshops that you can choose from:

 How to register
You can register your attendance in one of two ways:
Complete the online registration form by clicking here or
Contact Nicki Milios on 07 3306 7432 or admin@v2.qtlc.com.au
Want more information?
If you would like more information on these FREE workshops: