Air transport is a major component of the express freight and courier markets.
The advantages of air transport are fast transit times and high quality of service. It is particularly suited to urgent shipments such as medical equipment, newspapers and vital spare parts, its transit times and reliability of service also has advantages for transporting commodities such as cut flowers, livestock, foodstuffs and pharmaceuticals
The Air freight industry falls into two main groups:
Passenger airlines whose operations include air cargo on local and international services.

Dedicated cargo operators (freighters) who use a combination of their own aircraft and buy space on local and international passenger airlines at a wholesale level.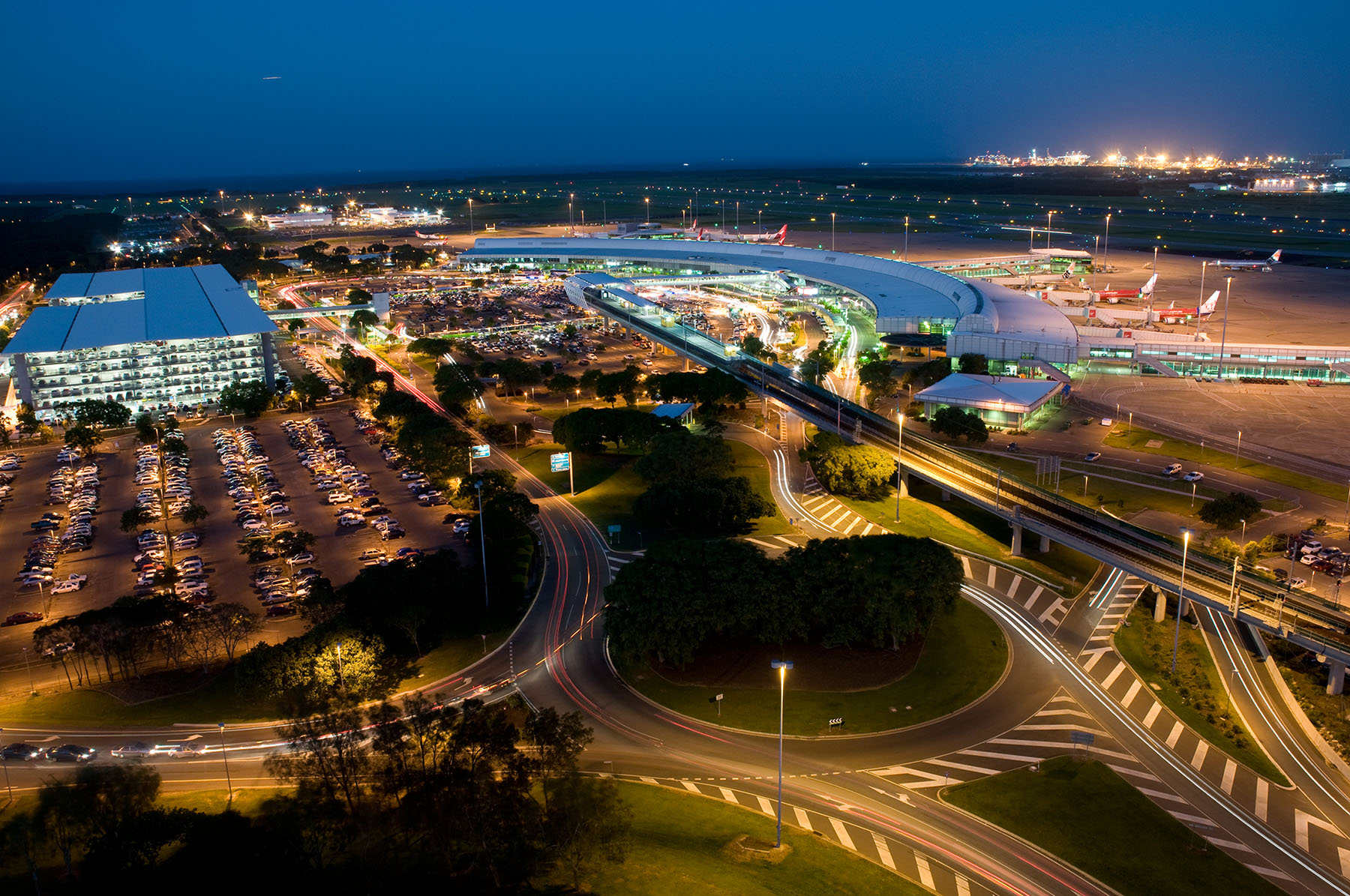 Air express freight companies provide domestic air freight services by utilising their own cargo (freighter) aircraft and cargo capacity on most passenger aircraft. They provide the cargo terminal operations required to accept deliveries from domestic and international freight forwarders, check weights, prepare aircraft load plans and deliver containers to aircraft side for loading onto aircraft for the domestic and international freight services of some passenger airlines.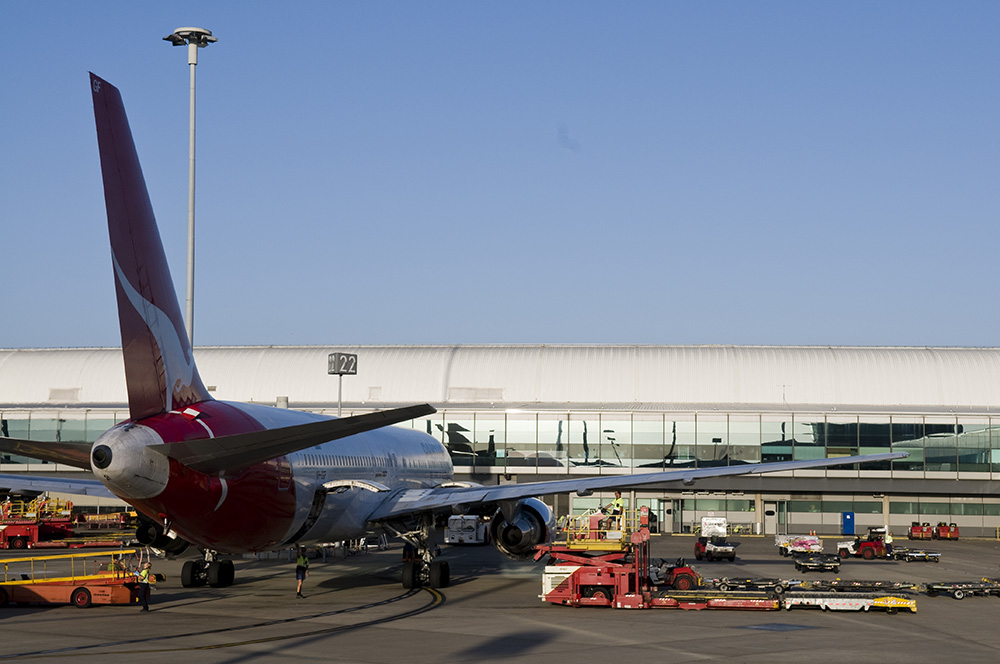 [et_pb_dfbm_blog _builder_version="3.27.4″ dfbm_fullwidth="off" custom_posttypes="post" show_content="excerpt" text_shadow_horizontal_length="text_shadow_style,%91object Object%93″ text_shadow_horizontal_length_tablet="0px" text_shadow_vertical_length="text_shadow_style,%91object Object%93″ text_shadow_vertical_length_tablet="0px" text_shadow_blur_strength="text_shadow_style,%91object Object%93″ text_shadow_blur_strength_tablet="1px" post_body_text_shadow_horizontal_length="post_body_text_shadow_style,%91object Object%93″ post_body_text_shadow_horizontal_length_tablet="0px" post_body_text_shadow_vertical_length="post_body_text_shadow_style,%91object Object%93″ post_body_text_shadow_vertical_length_tablet="0px" post_body_text_shadow_blur_strength="post_body_text_shadow_style,%91object Object%93″ post_body_text_shadow_blur_strength_tablet="1px" post_header_text_shadow_horizontal_length="post_header_text_shadow_style,%91object Object%93″ post_header_text_shadow_horizontal_length_tablet="0px" post_header_text_shadow_vertical_length="post_header_text_shadow_style,%91object Object%93″ post_header_text_shadow_vertical_length_tablet="0px" post_header_text_shadow_blur_strength="post_header_text_shadow_style,%91object Object%93″ post_header_text_shadow_blur_strength_tablet="1px" post_meta_text_shadow_horizontal_length="post_meta_text_shadow_style,%91object Object%93″ post_meta_text_shadow_horizontal_length_tablet="0px" post_meta_text_shadow_vertical_length="post_meta_text_shadow_style,%91object Object%93″ post_meta_text_shadow_vertical_length_tablet="0px" post_meta_text_shadow_blur_strength="post_meta_text_shadow_style,%91object Object%93″ post_meta_text_shadow_blur_strength_tablet="1px" post_meta_link_text_shadow_horizontal_length="post_meta_link_text_shadow_style,%91object Object%93″ post_meta_link_text_shadow_horizontal_length_tablet="0px" post_meta_link_text_shadow_vertical_length="post_meta_link_text_shadow_style,%91object Object%93″ post_meta_link_text_shadow_vertical_length_tablet="0px" post_meta_link_text_shadow_blur_strength="post_meta_link_text_shadow_style,%91object Object%93″ post_meta_link_text_shadow_blur_strength_tablet="1px" post_content_text_shadow_horizontal_length="post_content_text_shadow_style,%91object Object%93″ post_content_text_shadow_horizontal_length_tablet="0px" post_content_text_shadow_vertical_length="post_content_text_shadow_style,%91object Object%93″ post_content_text_shadow_vertical_length_tablet="0px" post_content_text_shadow_blur_strength="post_content_text_shadow_style,%91object Object%93″ post_content_text_shadow_blur_strength_tablet="1px" pagination_text_text_shadow_horizontal_length="pagination_text_text_shadow_style,%91object Object%93″ pagination_text_text_shadow_horizontal_length_tablet="0px" pagination_text_text_shadow_vertical_length="pagination_text_text_shadow_style,%91object Object%93″ pagination_text_text_shadow_vertical_length_tablet="0px" pagination_text_text_shadow_blur_strength="pagination_text_text_shadow_style,%91object Object%93″ pagination_text_text_shadow_blur_strength_tablet="1px" pagination_text_current_text_shadow_horizontal_length="pagination_text_current_text_shadow_style,%91object Object%93″ pagination_text_current_text_shadow_horizontal_length_tablet="0px" pagination_text_current_text_shadow_vertical_length="pagination_text_current_text_shadow_style,%91object Object%93″ pagination_text_current_text_shadow_vertical_length_tablet="0px" pagination_text_current_text_shadow_blur_strength="pagination_text_current_text_shadow_style,%91object Object%93″ pagination_text_current_text_shadow_blur_strength_tablet="1px" post_body_fb_text_shadow_horizontal_length="post_body_fb_text_shadow_style,%91object Object%93″ post_body_fb_text_shadow_horizontal_length_tablet="0px" post_body_fb_text_shadow_vertical_length="post_body_fb_text_shadow_style,%91object Object%93″ post_body_fb_text_shadow_vertical_length_tablet="0px" post_body_fb_text_shadow_blur_strength="post_body_fb_text_shadow_style,%91object Object%93″ post_body_fb_text_shadow_blur_strength_tablet="1px" post_header_fb_text_shadow_horizontal_length="post_header_fb_text_shadow_style,%91object Object%93″ post_header_fb_text_shadow_horizontal_length_tablet="0px" post_header_fb_text_shadow_vertical_length="post_header_fb_text_shadow_style,%91object Object%93″ post_header_fb_text_shadow_vertical_length_tablet="0px" post_header_fb_text_shadow_blur_strength="post_header_fb_text_shadow_style,%91object Object%93″ post_header_fb_text_shadow_blur_strength_tablet="1px" post_meta_fb_text_shadow_horizontal_length="post_meta_fb_text_shadow_style,%91object Object%93″ post_meta_fb_text_shadow_horizontal_length_tablet="0px" post_meta_fb_text_shadow_vertical_length="post_meta_fb_text_shadow_style,%91object Object%93″ post_meta_fb_text_shadow_vertical_length_tablet="0px" post_meta_fb_text_shadow_blur_strength="post_meta_fb_text_shadow_style,%91object Object%93″ post_meta_fb_text_shadow_blur_strength_tablet="1px" post_meta_link_fb_text_shadow_horizontal_length="post_meta_link_fb_text_shadow_style,%91object Object%93″ post_meta_link_fb_text_shadow_horizontal_length_tablet="0px" post_meta_link_fb_text_shadow_vertical_length="post_meta_link_fb_text_shadow_style,%91object Object%93″ post_meta_link_fb_text_shadow_vertical_length_tablet="0px" post_meta_link_fb_text_shadow_blur_strength="post_meta_link_fb_text_shadow_style,%91object Object%93″ post_meta_link_fb_text_shadow_blur_strength_tablet="1px" post_content_fb_text_shadow_horizontal_length="post_content_fb_text_shadow_style,%91object Object%93″ post_content_fb_text_shadow_horizontal_length_tablet="0px" post_content_fb_text_shadow_vertical_length="post_content_fb_text_shadow_style,%91object Object%93″ post_content_fb_text_shadow_vertical_length_tablet="0px" post_content_fb_text_shadow_blur_strength="post_content_fb_text_shadow_style,%91object Object%93″ post_content_fb_text_shadow_blur_strength_tablet="1px" read_button_feat_text_shadow_horizontal_length="read_button_feat_text_shadow_style,%91object Object%93″ read_button_feat_text_shadow_horizontal_length_tablet="0px" read_button_feat_text_shadow_vertical_length="read_button_feat_text_shadow_style,%91object Object%93″ read_button_feat_text_shadow_vertical_length_tablet="0px" read_button_feat_text_shadow_blur_strength="read_button_feat_text_shadow_style,%91object Object%93″ read_button_feat_text_shadow_blur_strength_tablet="1px" box_shadow_horizontal_read_button_feat_tablet="0px" box_shadow_vertical_read_button_feat_tablet="0px" box_shadow_blur_read_button_feat_tablet="40px" box_shadow_spread_read_button_feat_tablet="0px" read_button_filt_text_shadow_horizontal_length="read_button_filt_text_shadow_style,%91object Object%93″ read_button_filt_text_shadow_horizontal_length_tablet="0px" read_button_filt_text_shadow_vertical_length="read_button_filt_text_shadow_style,%91object Object%93″ read_button_filt_text_shadow_vertical_length_tablet="0px" read_button_filt_text_shadow_blur_strength="read_button_filt_text_shadow_style,%91object Object%93″ read_button_filt_text_shadow_blur_strength_tablet="1px" box_shadow_horizontal_read_button_filt_tablet="0px" box_shadow_vertical_read_button_filt_tablet="0px" box_shadow_blur_read_button_filt_tablet="40px" box_shadow_spread_read_button_filt_tablet="0px" add_button_text_shadow_horizontal_length="add_button_text_shadow_style,%91object Object%93″ add_button_text_shadow_horizontal_length_tablet="0px" add_button_text_shadow_vertical_length="add_button_text_shadow_style,%91object Object%93″ add_button_text_shadow_vertical_length_tablet="0px" add_button_text_shadow_blur_strength="add_button_text_shadow_style,%91object Object%93″ add_button_text_shadow_blur_strength_tablet="1px" box_shadow_horizontal_add_button_tablet="0px" box_shadow_vertical_add_button_tablet="0px" box_shadow_blur_add_button_tablet="40px" box_shadow_spread_add_button_tablet="0px" box_shadow_horizontal_tablet="0px" box_shadow_vertical_tablet="0px" box_shadow_blur_tablet="40px" box_shadow_spread_tablet="0px" z_index_tablet="500″ article_distance="20″ item_animation="faded" include_post_categories="16″ post_content_background_color="#ffffff" show_limit_words="on" show_comments="off" thumb_same_height="on" posts_number="3″ post_body_font="Open Sans||||||||" post_header_font="Open Sans||||||||" post_meta_font="Open Sans||||||||" post_meta_link_font="Open Sans||||||||" post_content_font="Open Sans||||||||" pagination_text_font="Open Sans|600|||||||" pagination_text_current_font="Open Sans|600|||||||" custom_read_button_filt="on" read_button_filt_text_size="14px" read_button_filt_text_color="#000000″ read_button_filt_bg_color="#92c04f" read_button_filt_font="Open Sans|600|||||||" read_button_filt_border_width="0px" /]