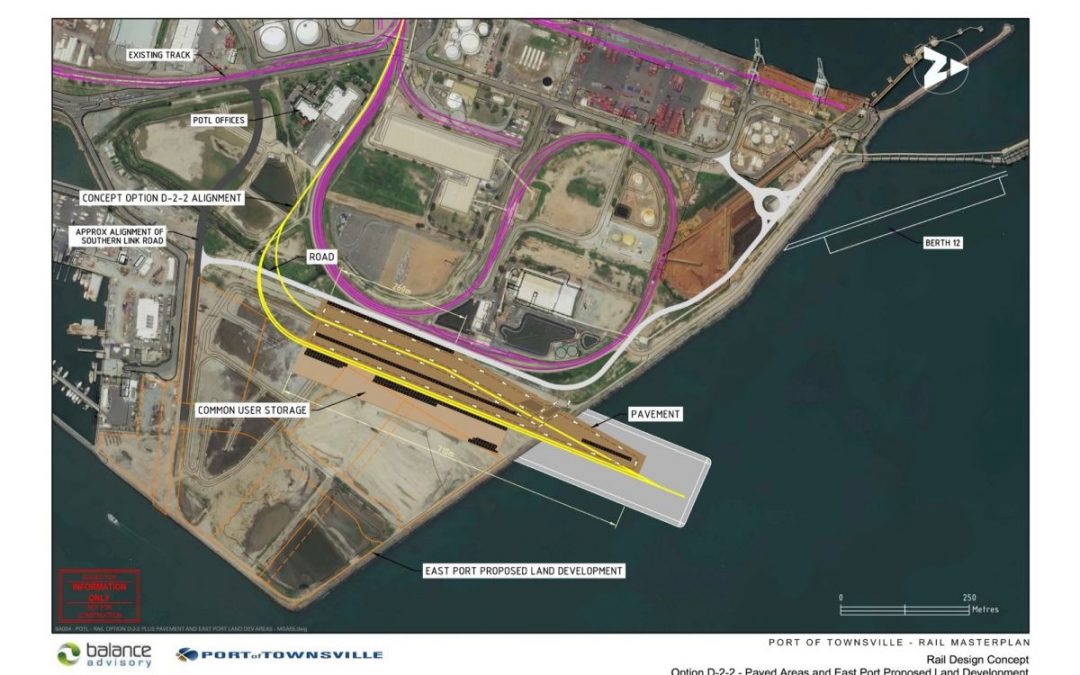 Townsville is on a growth trajectory. The Port of Townsville welcomed the State Government budget announcement of $30 million towards a new $48 million common-user rail freight terminal at the port. 
As part of the 'Pit to Port' solutions, the terminal is designed to achieve modal shift from road to rail and will create 50 jobs during construction, with 45 jobs ongoing, reducing costs for mining companies and taking trucks off the roads.
Courtesy of Port of Townsville.