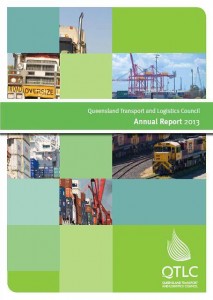 The key achievements and activities of the QTLC for the previous calendar year have been highlighted in its 2013 Annual Report. 2013 proved to be another productive year, with a strong focus on addressing many of the outcomes identified in Strengthening Queensland Supply Chain Report.
The 2013 Annual report details initiatives undertaken by the QTLC such the North Coast Rail Forums held in March and November and its involvement in the Central Queensland Transport Supply Chain Study and other activities that support and facilitate supply chain optimisation.
The QTLC looks forward to another productive year as it continues to focus on working with government and the transport and logistics industry to deliver whole of supply chain solutions that promote the sustainable movement of freight.