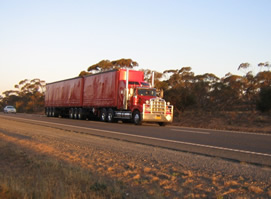 While the National Heavy Regulator was due to commence on the 1st January 2013, a number of media sources have reported that the start will be delayed until most likely July 2013.
The Australian Logistics Council recently quoted NHVR Project Office Director, Richard Hancock, as saying that July is probably the most likely date for when all the states and territories will have applied the heavy vehicle national law and that to avoid any confusion, the national regulator wouldn't start administering things like issuing permits nationally until all states and territories are up to the same point.
The QTLC has written to the NHVR Project Office seeking a meeting to confirm the start date of NHVR and to discuss a number of other matters including the development of Ministerial Guidelines governing network access and decision making and to further scope pilots involving local government and fatigue management.