The Queensland Transport and Logistics Council is a cooperative industry and Government advisory body that provides advice to industry stakeholders on the development, planning, regulation and operation of freight and logistics transport, infrastructure and services in Queensland.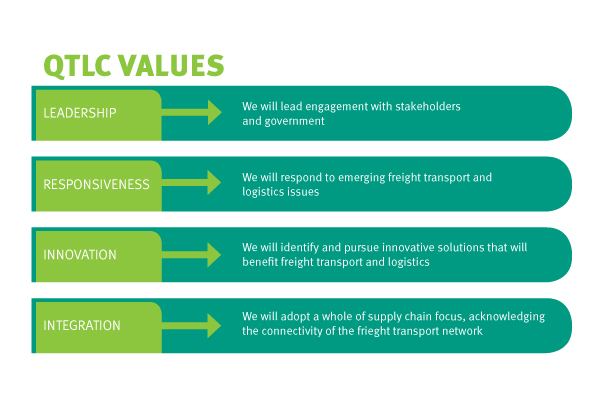 The Council's objectives are to:
Promote the efficiency and development of the freight transport and logistics industry in Queensland, including the movement of goods to urban, intrastate, interstate and overseas markets across all modes of transport; and

Facilitate improved efficiency and integration of freight transport infrastructure throughout the freight logistics chain.
The Council will do this by indentifying issues impacting on the State's freight movments as raised by industry and Government, exchanged views as to the means of progressing resolution of those issues and then determine a solution which can form the basis of advice given in an objective and holistic manner to industry and the Government.
Please CLICK HERE to download a fact sheet outlining who the QTLC is and what we do.